Sampling
Sampling performed professionally is the basis of every good investigation and assessment. Errors in this first phase cannot be subsequently compensated.
For this reason, we are proud to be able to provide you a highly qualified sampling team. Certified according to DIN EN ISO 17025 and optimally equipped our staff guarantees consistent professional sampling as well as a reliable sample logistic in all fields of activity.
In the following we will inform you about our core skills and equipment in the area of sampling. For example, we are proud of the use of digital tablets (iPads) on-site that enables us to process relevant data efficiently and to accelerate proceedings for you benefit.
Details on sampling
Reliability & Quality in Sampling
Besides sampling we offer our clients further environmental technical services, like for example the maintenance and provision of remedial facilities or the execution of geotechnical investigations (i.e. probe borings).
The key to success lies not only in the well-maintained equipment but also in the 30 years of experience of our employees.
Since the company was founded in 1986 R & H has maintained in Bavaria an extensive network of certified and accredited samplers. Thereby, we value the proper execution of sampling, since this forms the basis of analyses and if applicable our expert reports.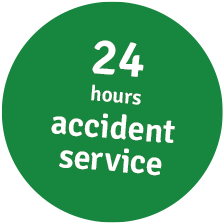 Sampling
Trust from the beginning.
In general, expert reports, assessments and evaluations are based on findings that are gaines on-site. Consequently, sampling is the beginning of a process chain. Precisely in this stage the risk of error is very high due to external factors and cannot be compensated by a subsequent faultless analysis. Trust in our sampling team.
Our Equipment
Extensive pumping equipment with pump test  bench
Pneumatic- and hydraulic operated tools, measuring devices of the latest generation incl. remote date transmission
Small drilling rigs for indoors and outdoors as well as individual equipment modules designed for intended purpose (e.g. self-sufficient pump test trailer with remote data transmission or mobile desorption plant for temporary dewatering of construction pits)
Our Services
Sampling of solid and stored waste according to LAGA PN98 and DIN 19698-1

Dynamic probing and soil sampling according to DIN EN ISO 22475-1:2007

Soil gas sampling according to VDI-guideline 3865

Groundwater sampling according to
DIN 38402 Teil 13

Raw- and drinking water sampling
according to DIN EN ISO 5667-5
Cooling water recooling plant sampling
according to VDI 2047

Waste water
according to DIN 38 402 – A11

Sediment and sludge sampling
according to DIN 38404 – 11

Sampling of static-, surface- and running waters according to DIN 38 402 – A12/A15